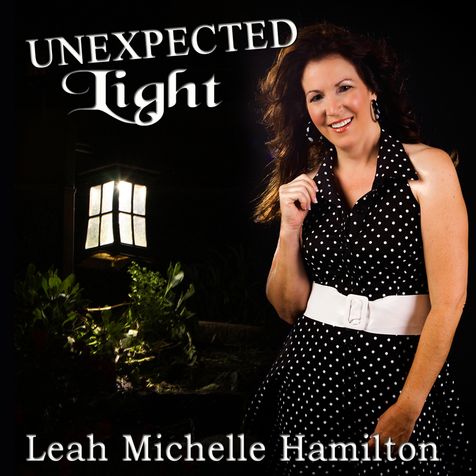 "Unexpected Light" was awarded Limelight's "Favorite Cover Songs of 2010." This is such an exciting start for the new CD!
Unexpected Delights!  A heart warming rendition of timeless Christmas favorites, with two originals that celebrate the meaning of Christmas with inspiring lyrics that shine a light on your soul, and music that blends pop and reggae.   Surprise Yourself! Songs included are:  A Place without Clocks, I'm Dreaming of a White Christmas, Naming the Stars, O Holy Night, I'll Be Home for Christmas, "Have yourself a Merry Little Christmas, Mary did you know?, My Grown-up Christmas List, Christmas Fantasia, Fur Elise, and My Tribute.  Featured soloist include Shelley Scarr, background vocalist for American Idol Season Finale, Kelsie Hamilton, soloist on Complements CD, Kenny Stavert, resident with Virginia Opera House,  Jim White, tenor performer, with production help, keyboard, and background vocals from Dr. Stan Breckenridge.  "Leah loves Christmas time with the excitement of gifts, tree lights, Christmas cookies, and celebrating the birth of "The Light of the World." 
"Unexpected Light" was released December 4, 2010 and includes Leah's two new original songs which will have a regaee beat to one and an Alicia Keyes styling on the second. The well known Christmas cover songs will have new contemporary stylings and vocals.
.