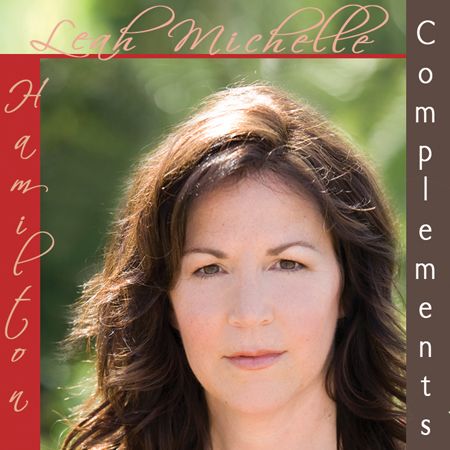 "Complements" is a unique blend of classical piano pieces with a contemporary flair of vocals, intrumentation and natural sounds that makes it striking in its beauty and appeal. I have listed the songs on this CD for you to peruse. 1. First Arabesque Debussy 2. Better Because of You Leah Michelle Hamilton Kelsie Hamilton Vocals 3. Clair de Lune Debussy 4. Theme from Second Piano Concerto Rachmaninoff 5. Prelude in C# minor Rachmaninoff 6. Moonlight Sonata Beethoven 7. Theme from Concerto No. 1 Tschaikowsky 8. Maple Leaf Rag Joplin 9. The Entertainer Joplin 10. Valse, Op. 64, No. 1 Chopin 11. Valse, Op 64, No. 2 Chopin 12. The Lord's Prayer Arrangement Leah Michelle Hamilton
Leah recorded her original song, "Better Because of You", and unique arrangements with Dr. Stan Breckenridge, a United States Fulbright Scholar, professor, recording artist, and Jazz pianist. The combination of Leah's classical training, Stan's Jazz experience, combined with professional musical skills of David Scott, who has played guitar for Prince, created brilliant compositions. Other talened musicians whose skills added vibrancy to Complements were Jim White, Kelsie Hamilton, Ed Peffer, Diana Gray, Roger Wood, and Eric Marbach. 
The Orange County Register reported it this way. "Laguna Hills woman is hosting a gala to release her first CD. Leah Michelle Hamilton strives to reach out to others any way she can. As a family therapist, she can get in touch with people everyday while on the job. But through her music, she has found another way to do so. Hamilton goes by a Shakespearean quote, 'If music be the food of love, play on.'" By Alejandra Molina, Staff Writer OCRegister.